Welcome to
 Our Virtual Shop!
Internet booksellers (and model kit importers) since 1995, and an open shop since 2003 with 3 times the online inventory on shelves!
We are now proud stockists of the best modelling tools known to man!
DSPIAE TOOLS Are Here!
(see "About Us" for more information!)
* We will be working toward book images, but never hesitate to ask for photos...
We strive to offer quality secondhand books at reasonable prices...
We have an excellent inventory of high quality previously owned books in:
Military History, Aviation, Uniformology, Psychology, Fantasy, Science Fiction, General History, Cookbooks, Proofs/First Edition Modern Fiction and Author-Signed books (and much, much more!)

We also import new specialty military books from Canada, U.K., Australia, South Africa,  and elsewhere!  
These include titles from:

ADH Publishing (U.K.)/ Bookworld
Ampersand (U.S.A.) & David Doyle Books
Barbarossa Books (U.K.)
Capricorn Publications (Czech)
Dalrymple & Verdun Publishing (U.K.)
J.J. Fedorowitz (Canada)
Military Mode Publishing
Model Centrum Progres (Czech Republic)
Mouse House (Australia)
Osprey (U.S.)
South African Colours & Markings (S.A.)
SAM Publications (Modeler's Datafiles - U.K.)
Schiffer (U.S.)
Service Publications (Canada)
Stackpole (U.S.)
Squadron Signal Publishing (U.S.A.)
Tankograd (Germany)
Trackpad Publishing (U.K.)
Valiant Wings (U.K.)

Wings & Wheels (Czech)
And many others!


We make every effort to wrap carefully and ship promptly!
We were book collectors long before we became book sellers, and know that condition is important! We pad and wrap books so they arrive in the same condition as when we mailed them. (Subject to the good graces of the postal system, of course :)
SHIPPING: Your book will be mailed media rate for $5.00 in the U.S.
If you prefer Priority Mail or live outside the U.S., rates will vary by zones and country. When you fill in your address in the checkout section of the shopping cart, you can chose your preferred method of shipping.
***This method is not always accurate because a book may be an exception in size or weight!
***We make every attempt to ship your book for the fee quoted, but we cannot predict every eventuality. Because the shipping rates are calculated by an automated metrics, we cannot pre-plan for that odd book that weighs 6 pounds and will not fit into a flat rate envelope, or meet the price per pound generalizations. We will attempt to contact you if there is a significant discrepancy, or a change in shipment method (for example the quoted rate will pay for surface but not airmail, etc).
OVERSEAS CUSTOMERS:
Please be aware that the U.S. no longer has inexpensive shipping options for overseas destinations.  We have access to First Class Airmail (for books up to 4 pounds including packing materials), or Priority Airmail (for over 4 pounds).
Priority Mail has two options: Actual weight, or Flat Rate Boxes.   We will ALWAYS determine the most cost effective way for our customers!
SPECIFIC COUNTRY POSTAL SERVICE WARNINGS:
We are becoming more inclined NOT to ship to the following countries (This is because the psotale services in those destinations are unreliable and we have incurred repeated losses).
Spain
Italy
Ukraine
Netherlands
Malta
About our book descriptions:
We strive to describe book conditions carefully. We try to list every flaw, no matter how small. We would rather over-emphasize a flaw and have you be pleasantly surprised when you receive the book. That being said, we do not claim perfection and sometimes a small flaw may escape our notice. If you have any questions about a specific book, please e-mail us, and we'll be happy to elaborate.
Support Your Local & Independent Book Dealers!
Proud Member of Global Book Town

Boomer's Books is a proud member of the NHABA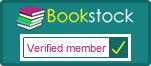 Visit our Sister Store